How We Give Back
It's our mission at Biscayne Dental & Facial Aesthetics to help our local community by going above and beyond and help our patients smile with confidence. Our founding dentist, Dr. Julio E. Hernandez, DMD, also lends a skilled hand to those in need. Dr. Julio has been recognized for his profound impact on the lives of others, especially in helping impoverished children.
How Dr. Julio Gives Back
April 2022
As the chairman of Angels for Humanity, Dr. Julio lead a team of medical and non-medical volunteers to travel to Guatemala to help impoverished children with medical and dental care. Turning their school into a makeshift dental and medical clinic, the AFH team was able to see almost 400 children in 2 1/2 days, many of whom had never been to the doctor or dentist before.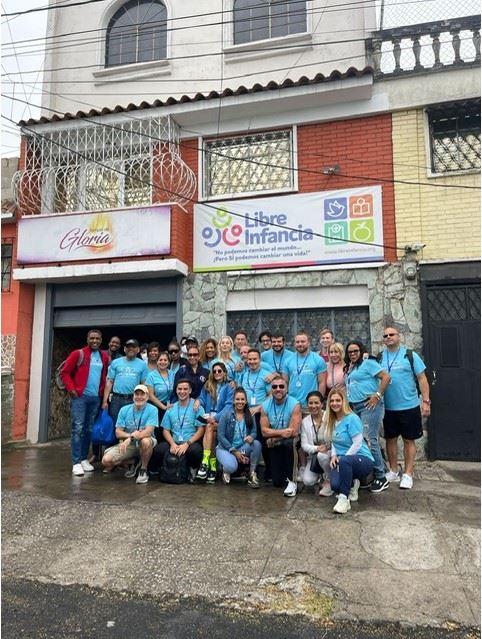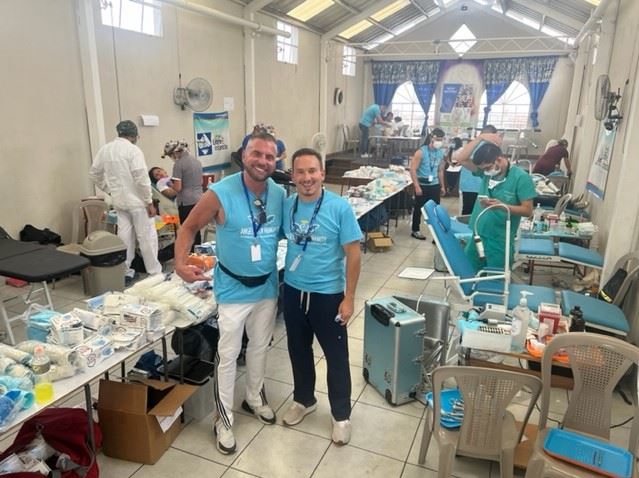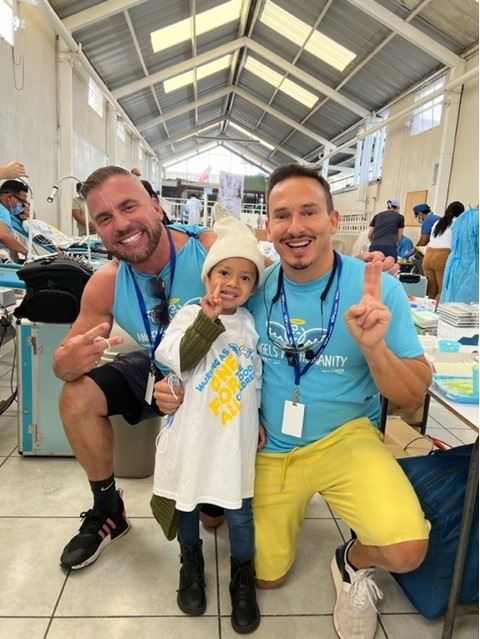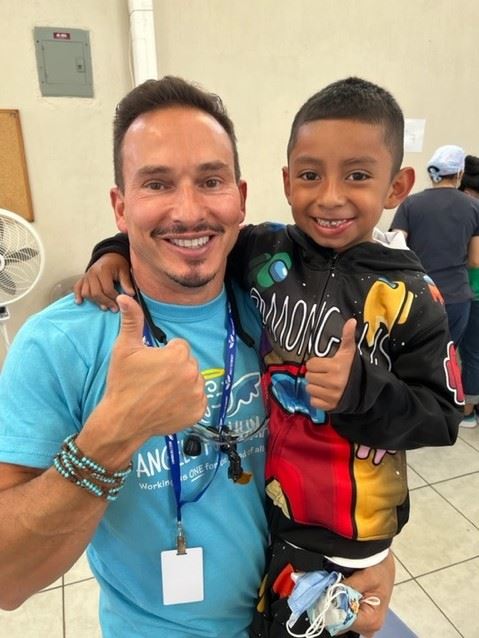 DECEMBER 2021
Migdy, Dr. Julio, and Patricia supported the kids in their community with a holiday fair and toy distribution sponsored by Angels for Humanity for over 400 kids.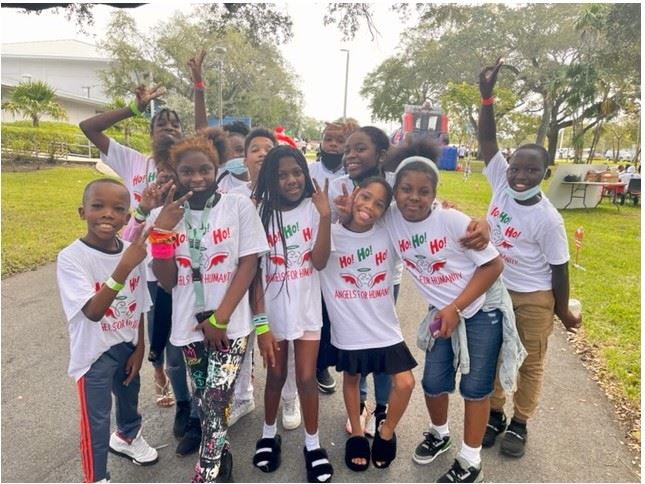 AUGUST 2021
Dr. Julio, Dr. Cesar and their team joined Angels for Humanity for their Back-to-School Health Fair providing children in their community with free dental screenings and cleanings. Kids also got haircuts, hair braiding, yoga in the park and art classes. All children were also given a backpack and school supplies.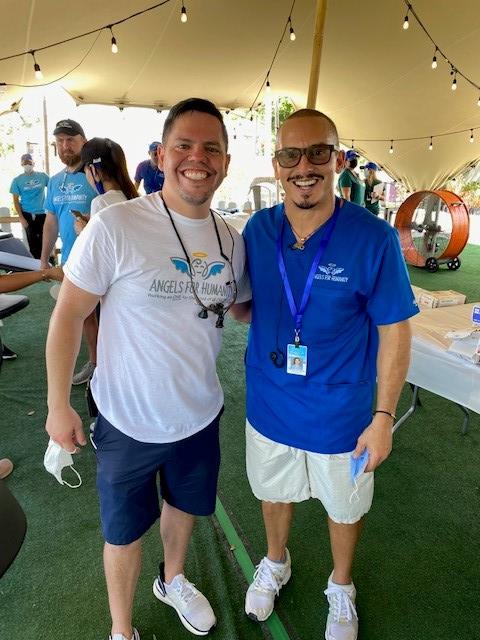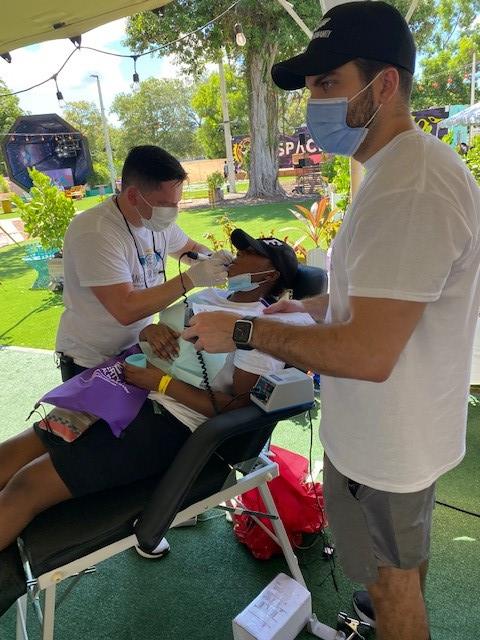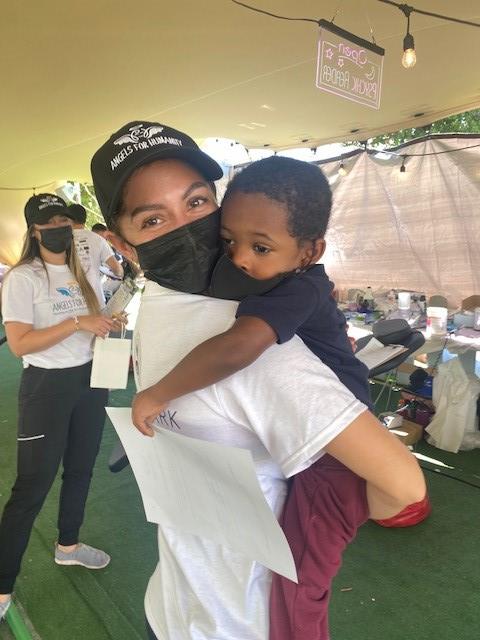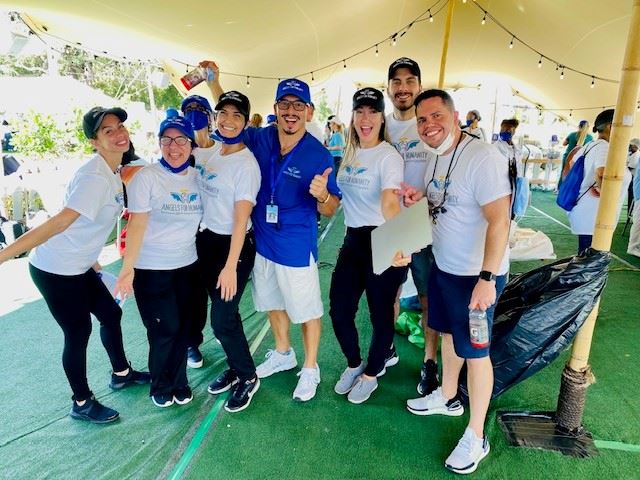 May 2021
Dr. Julio, working as Angels for Humanity's Chairman, lead the Medical/Dental mission trip to the Dominican Republic. 29 volunteers joined the mission including several dentists, doctors, nurses, hygienists, and non-medical volunteers. Over 600 children received emergency and preventative dental care along with a medical screening and treatment for various health conditions. Many of these impoverished children, ages 5 through 16, have never been to the doctor or dentist. Our goal was to not only improve the health of these children, but leave a lasting impression on them that they are loved and cared for and never forgotten.
April 2021:
Dr. Julio, along with several volunteers from Angels for Humanity, put together 500 Easter baskets for the foster kids of Miami Dade County.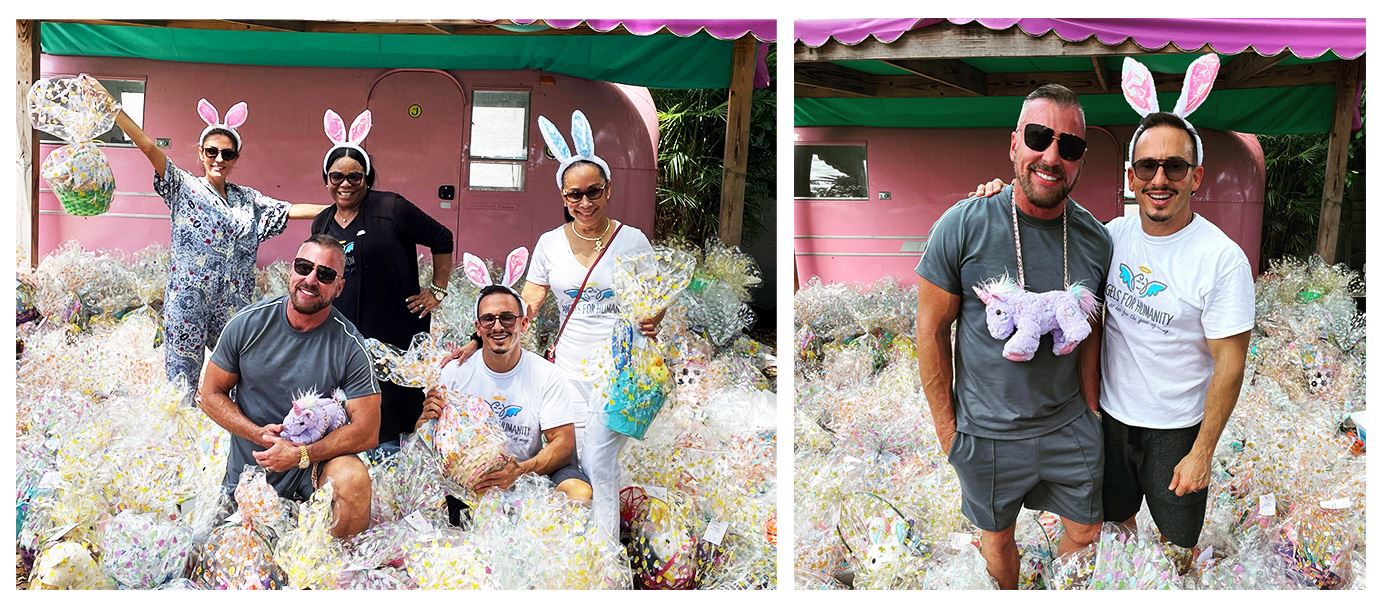 December 2020:
Dr. Julio along with staff members Migdy, and Natalie and many volunteer patients and friends did a drive-by toy distribution with Angels for Humanity in their local Miami community. Over 500 impoverished children benefited from the Joy of Giving program.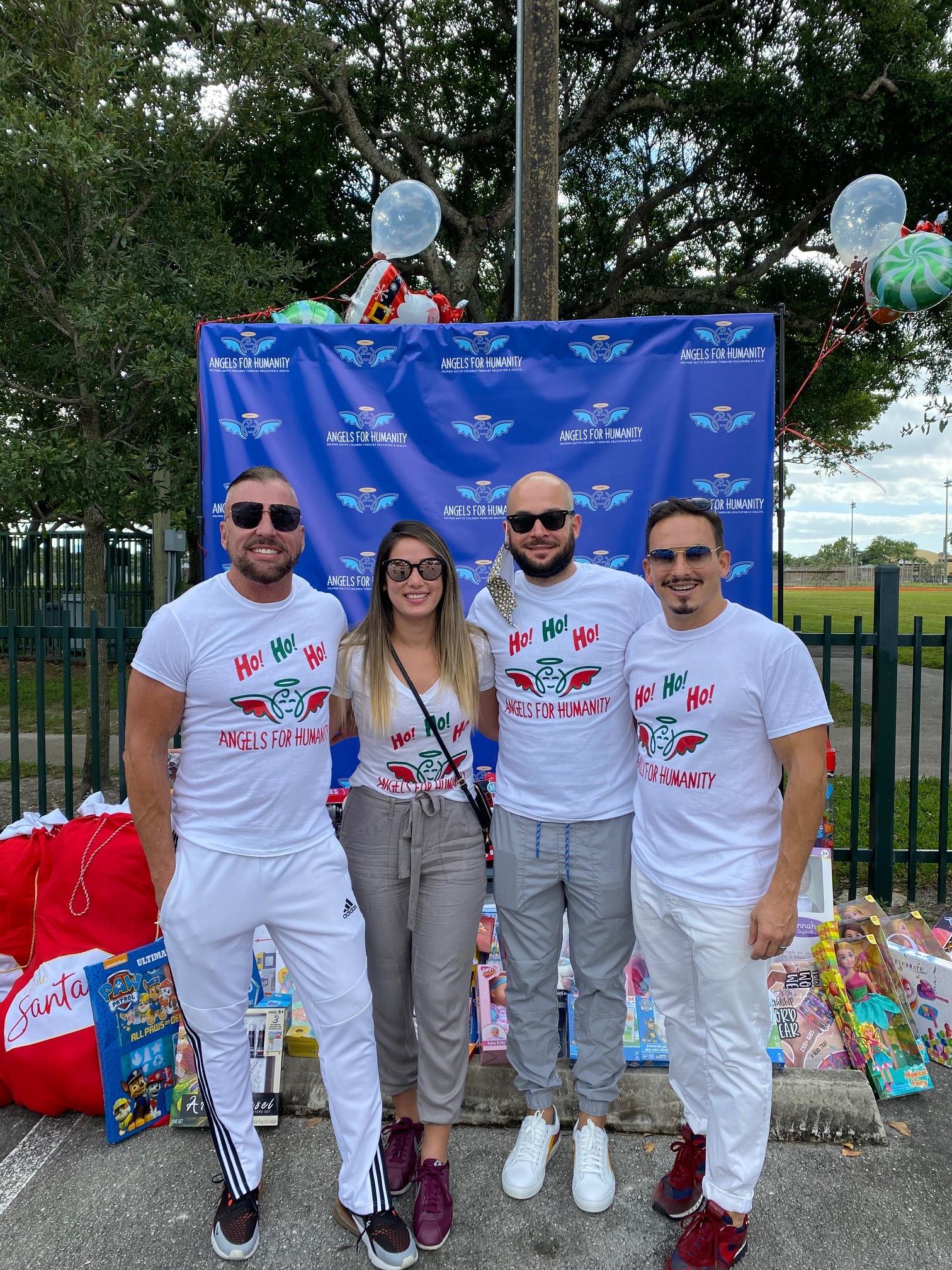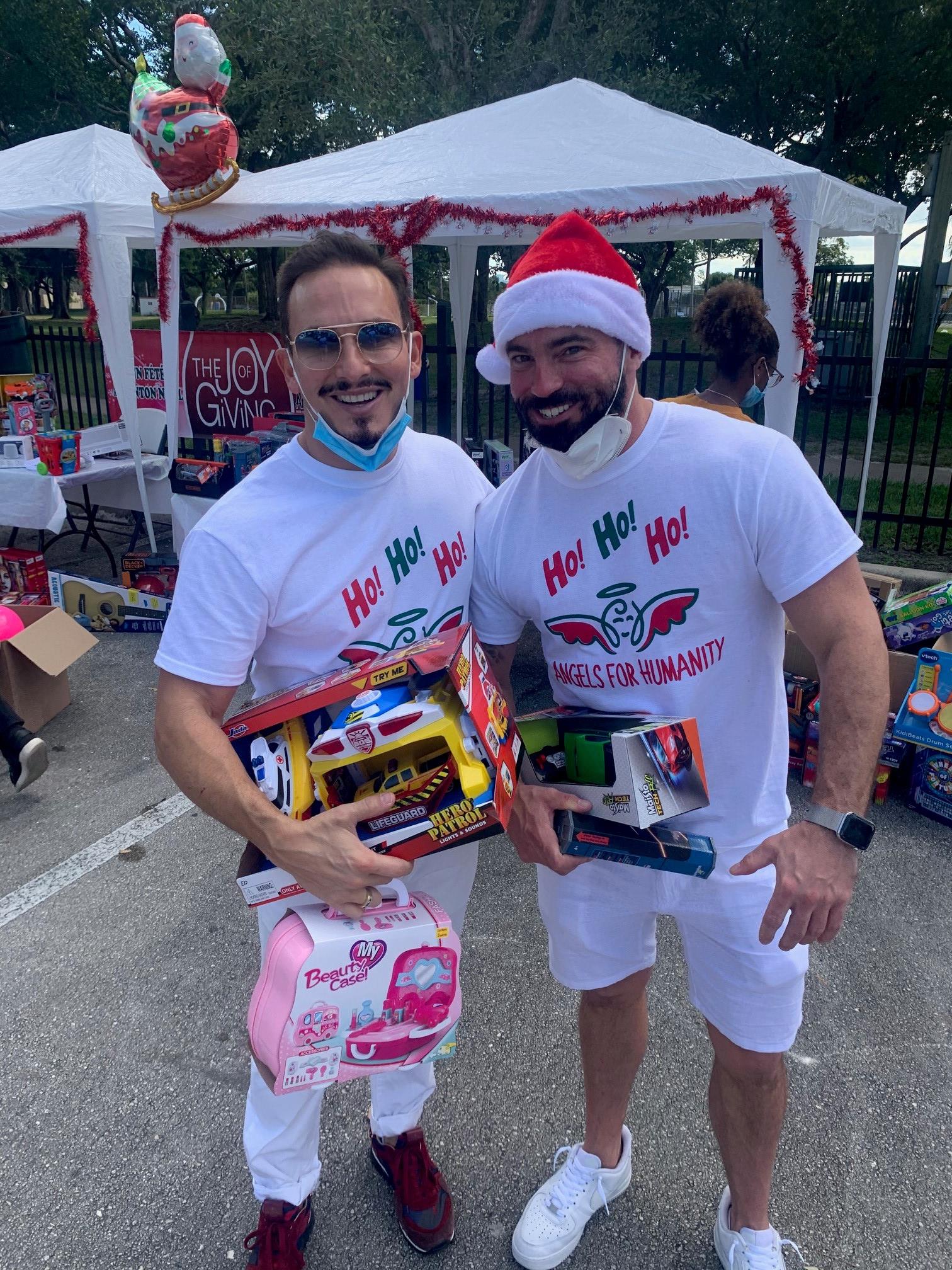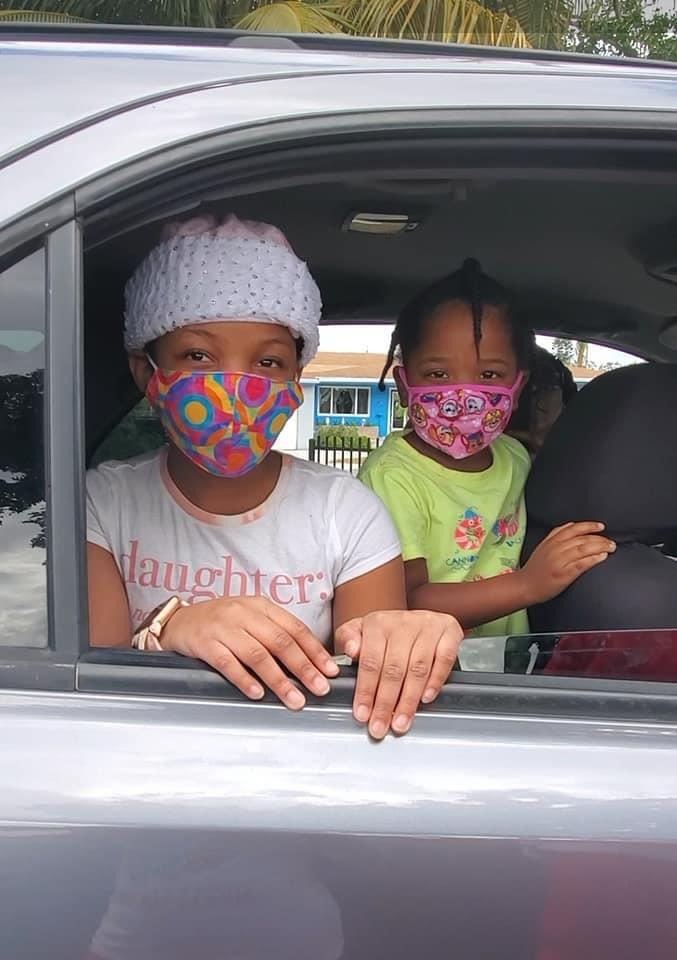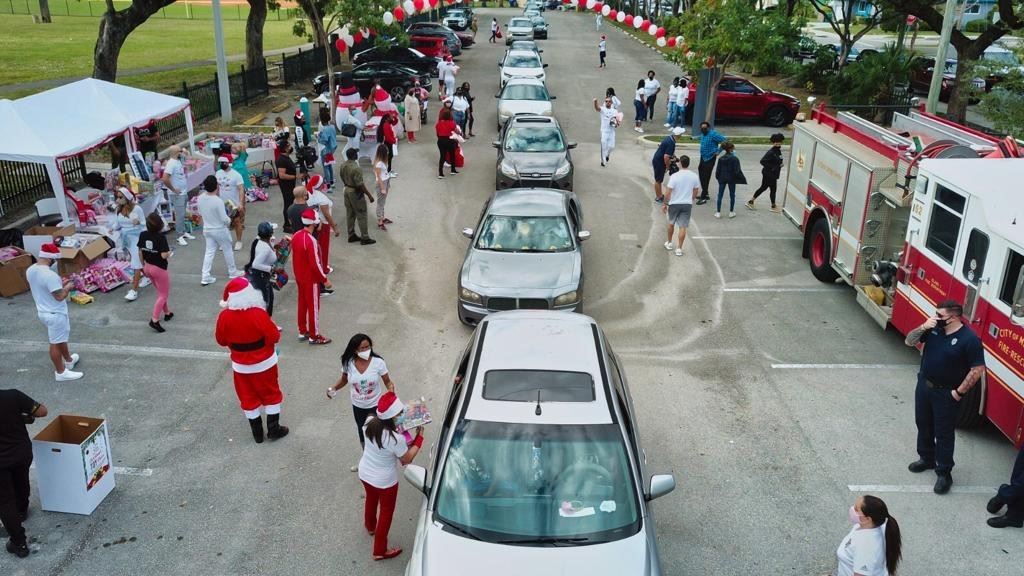 OCTOBER 2020:
Dr. Julio traveled to Haiti in October 2020, with Angels for Humanity to deliver masks, backpacks, and school supplies to over 1000 children at four different schools as part of the organizations Back to School Program. Dr Julio also personally donated 400 disposable PPE to the only children's cancer hospital in Haiti.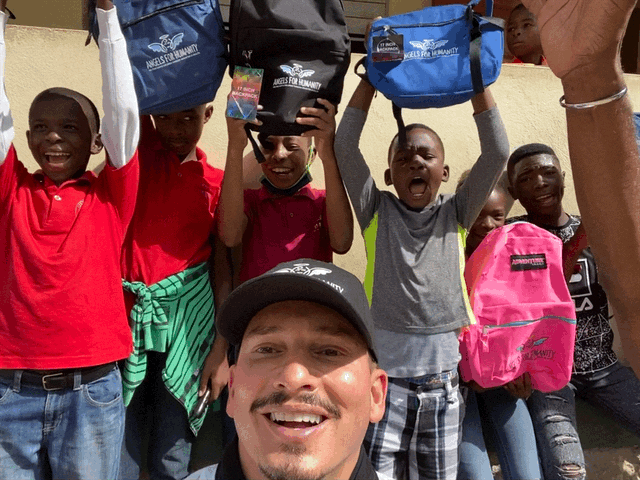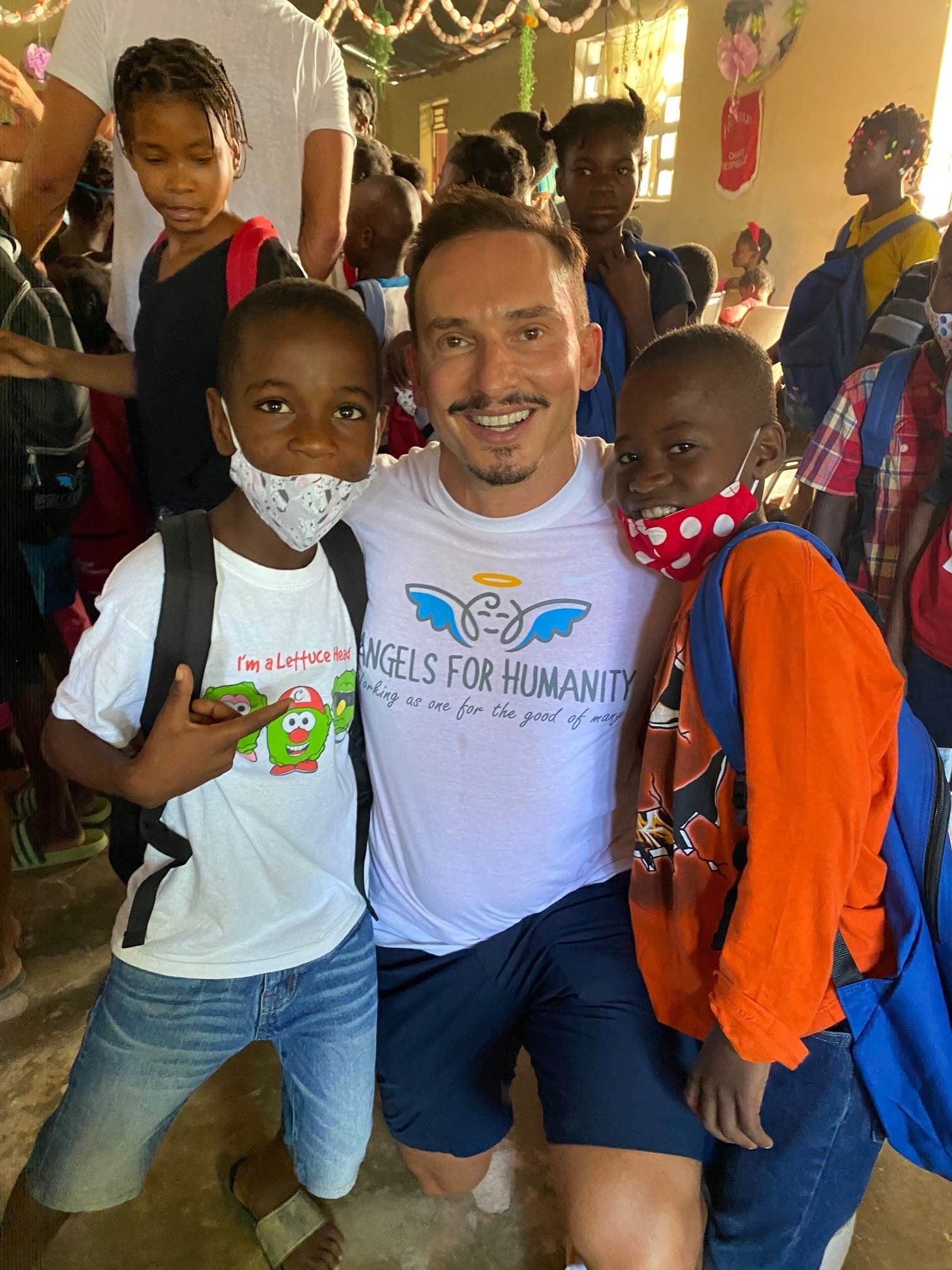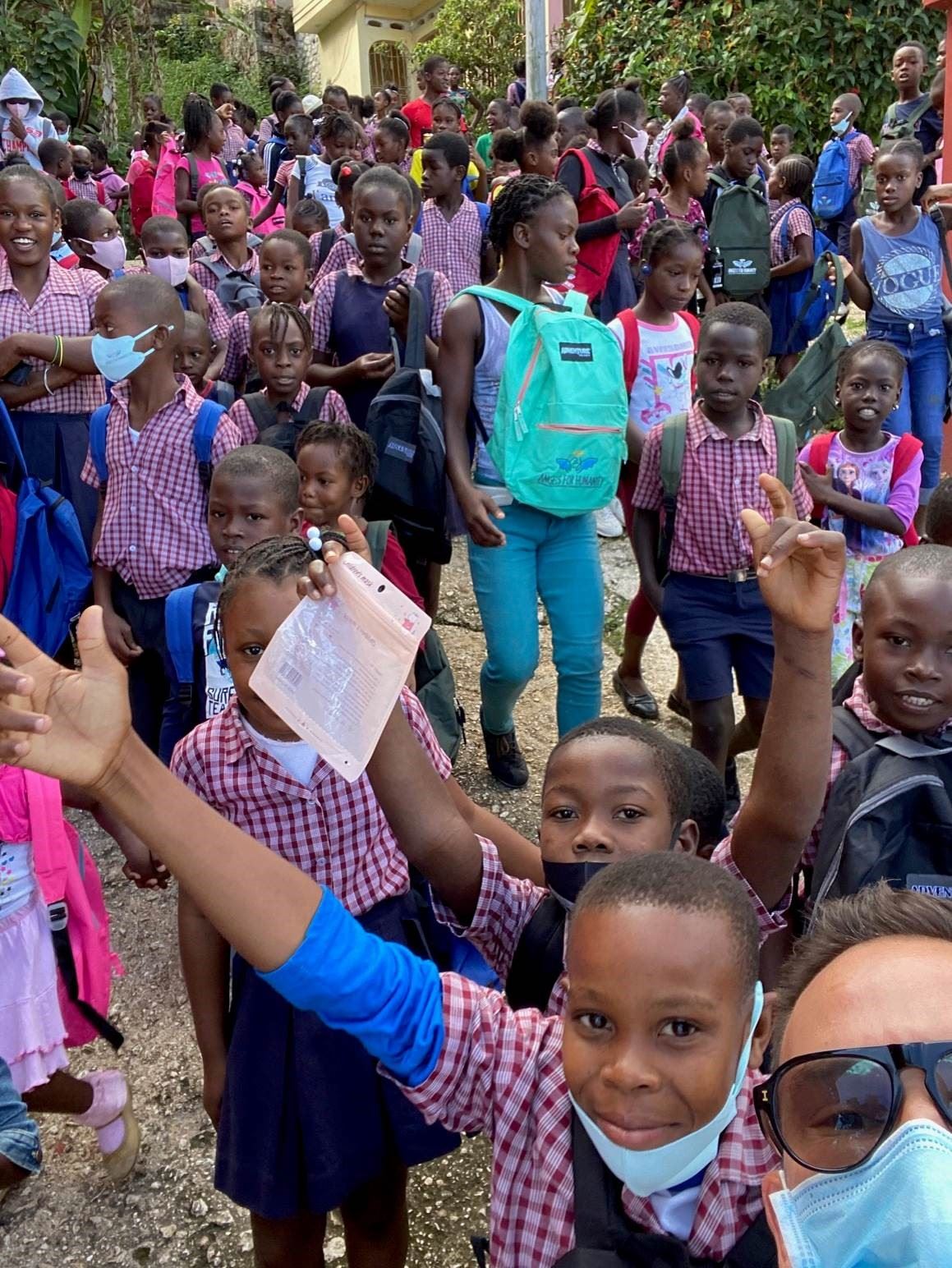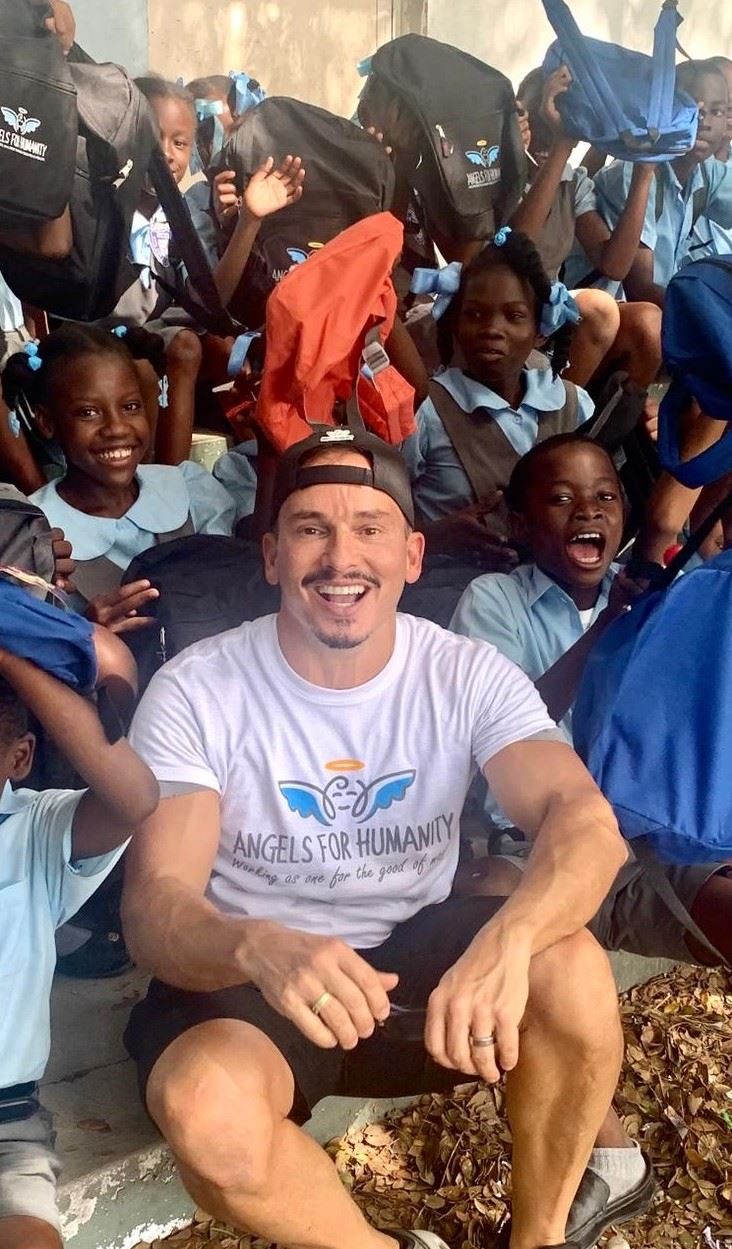 ---
December 2019:
Dr. Julio along with Angels for Humanity brought joy once again to over 300 children from the community of Little Haiti and the surrounding areas at their annual Breakfast with Santa event in Miami. The children enjoyed games, face painting, balloon animals, and a hot breakfast. Additionally, each child received a wrapped toy given to them by Santa Claus and his little elves. Angels for Humanity is a nonprofit organization that provides health and education to impoverished children. This year, the organization also distributed toys to children at Joe DiMaggio Hospital, and 300 children displaced from Hurricane Dorian in the Bahamas.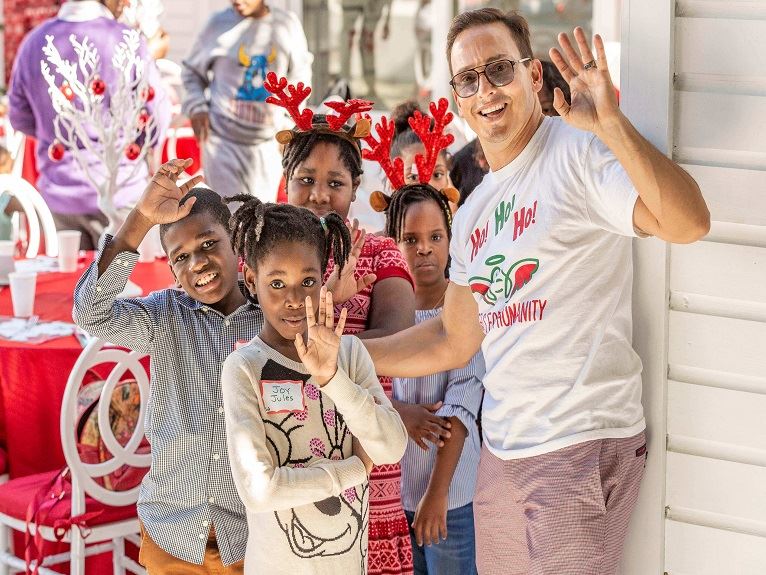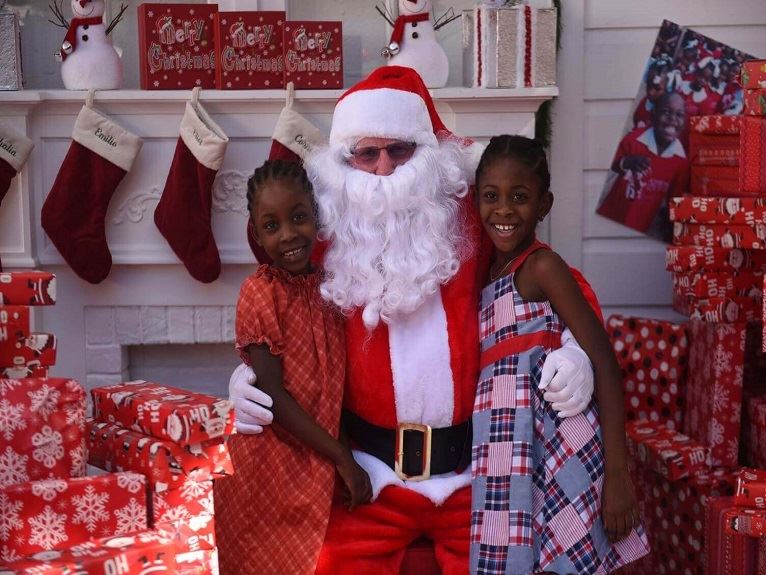 ---
Every year, Biscayne Dental & Facial Aesthetics enjoys giving back during the holidays. For a few months now, Dr. Julio and his team have been hard at work wrapping toys for tots in preparation. Although many toys will be distributed locally to underprivileged children here in Miami, Dr. Julio wanted to extend the efforts to children in the Bahamas.

Hurricane Dorian hit the Bahamas hard in early September 2019. Families were devastated, and relocated to Freeport to establish essentially a "tent city" where they currently reside. Dr. Julio coordinated with one of his dear friends to transport the toys and volunteers to the Bahamas. On December 7th, 2019 Dr. Julio along with 5 volunteers from Angels for Humanity flew over to deliver toys to over 300 children, and spread the joy of giving to those in need.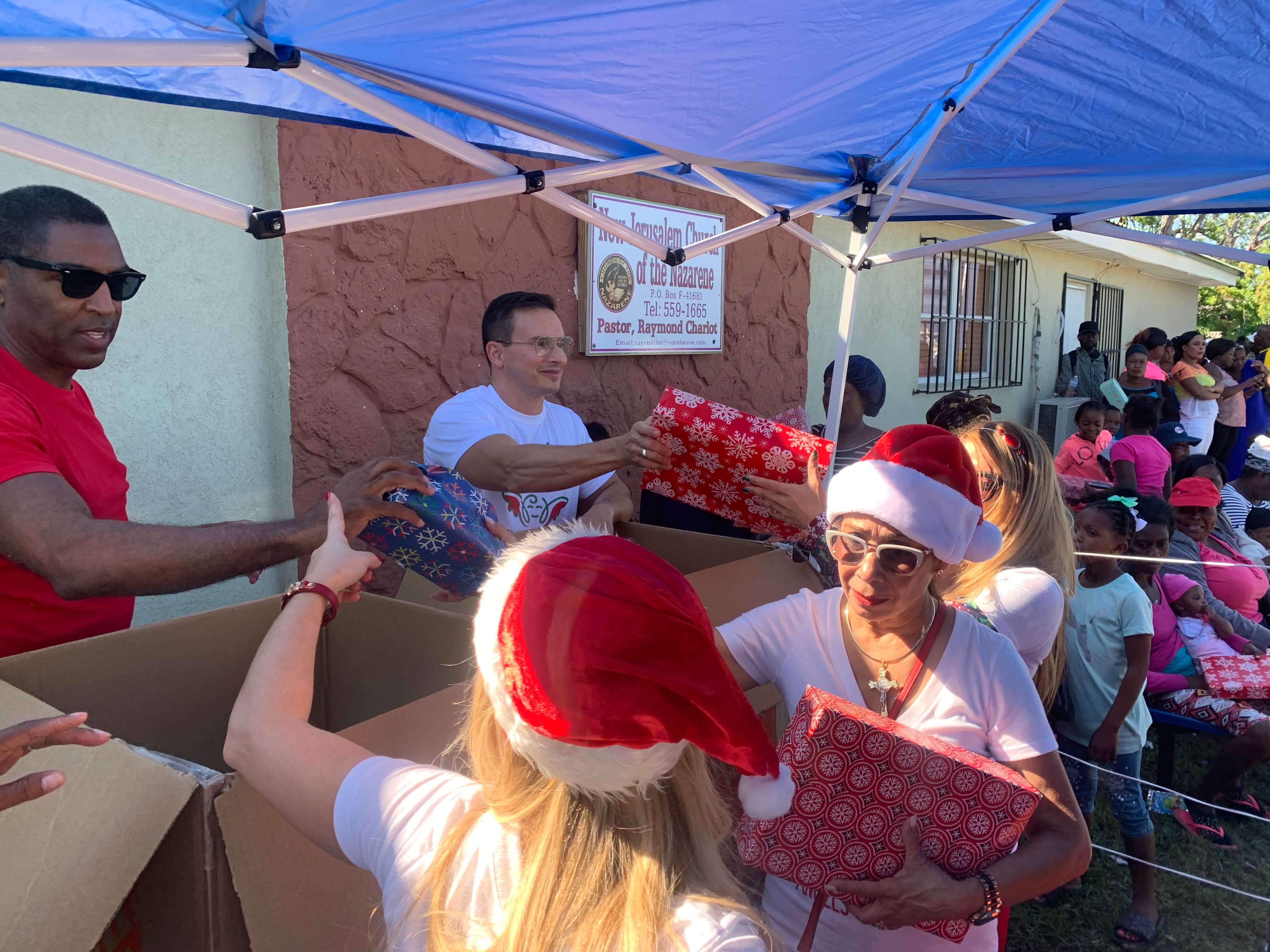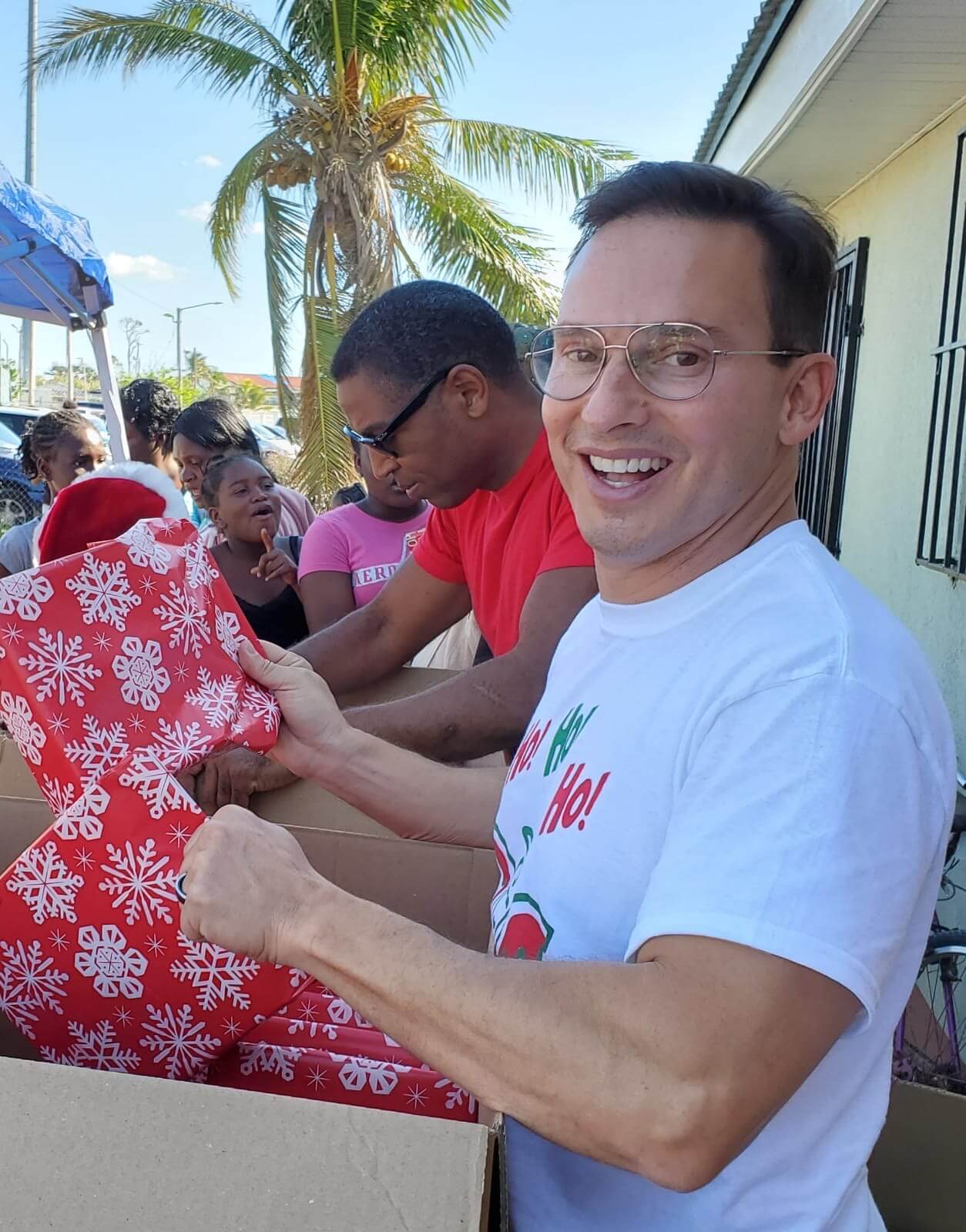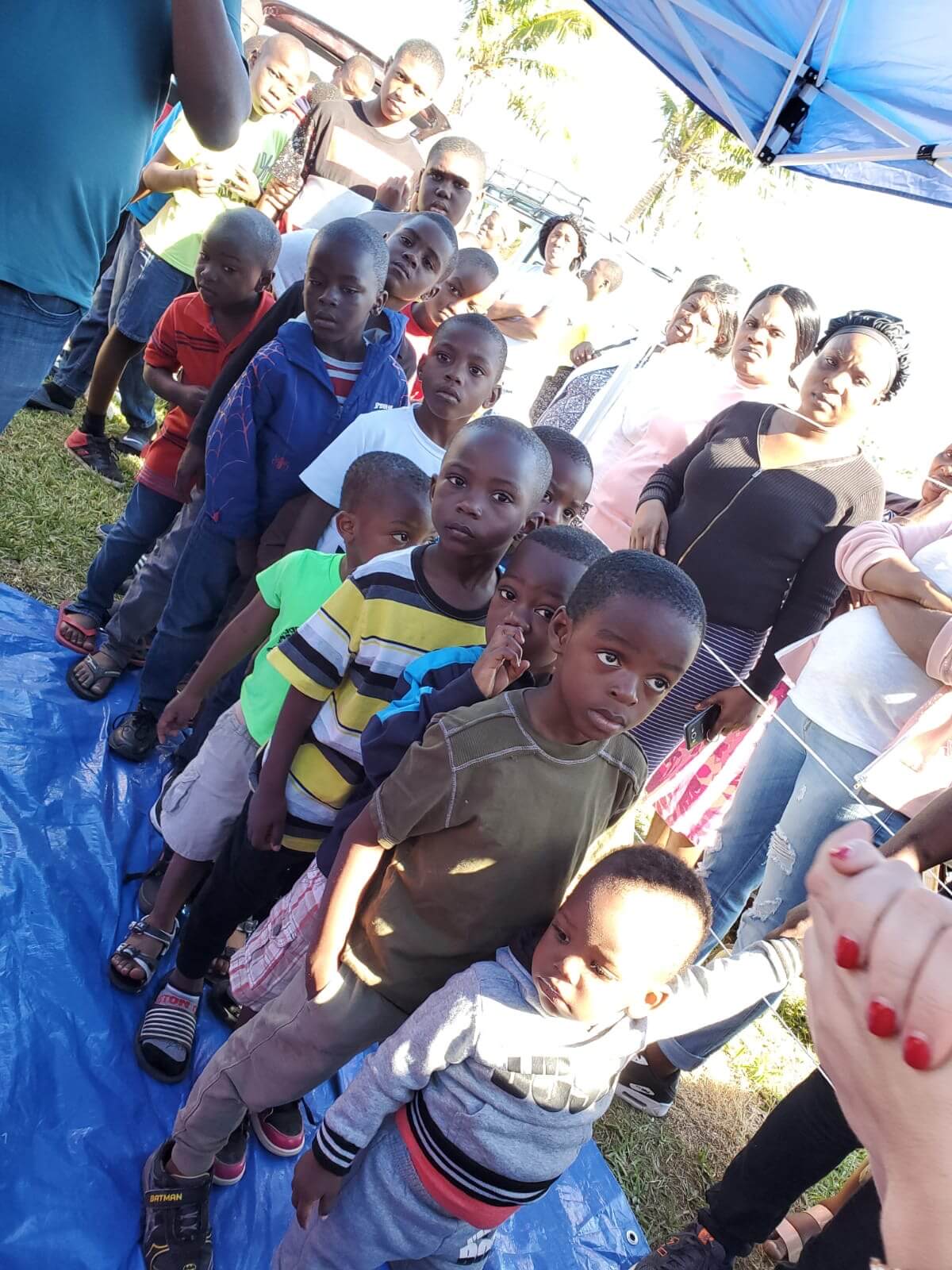 September 2019:
The idea of a Free Dental Day started a few months ago where I was looking to do something through my office to give back to the community. I pitched my idea to Big Brothers and Big Sisters. I wanted to offer kids free cleanings and identify 1 or 2 kids with the greatest need for braces and gift them a free orthodontic treatment. Of course, they LOVED the idea.
On Friday, August 16, we hosted a dental day with children from the big brothers, big sisters' program. I put together my entire team and recruited 3 additional volunteer hygienists to help that day. We also received generous donations of dental products from Ultradent and Henry Schein. There were hundreds of dollars' worth of dental supplies donated from these companies that allowed us to help treat all the kids we saw.
We gave these kids ages 5-12, free dental cleanings, fluoride treatments and sealants. The kids were amazing and cooperative, and the parents were all very grateful for the treatment they received. Every child left that day with a gift bag with toothbrush and toothpaste and the volunteer hygienists showed them how to brush properly. There were 2 lucky winners from all the kids we saw. I identified the 2 kids with the most need and gifted them a free orthodontic treatment. The mothers of these 2 children were elated when they realized that their children would receive a smile to last a lifetime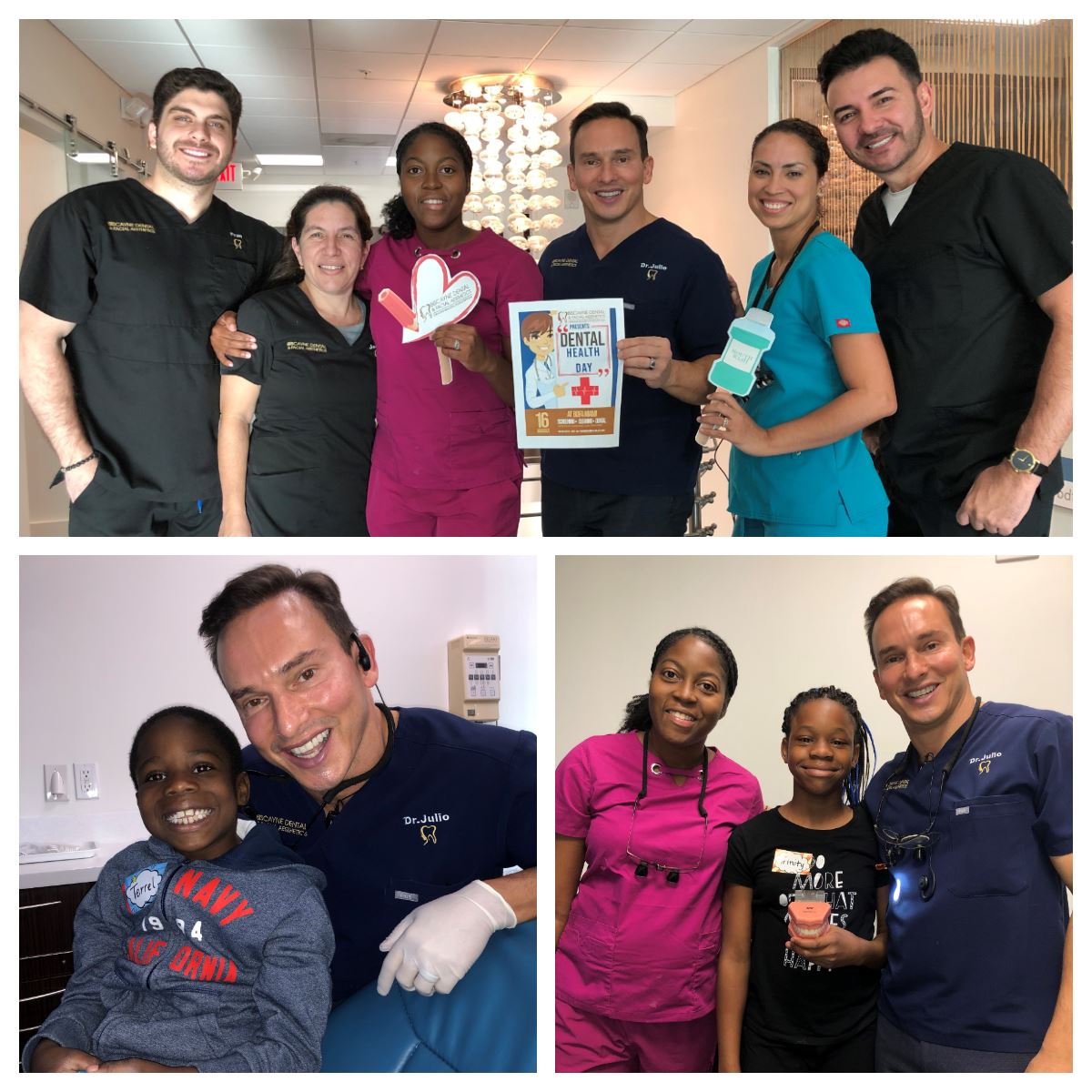 Dr. Julio has been recognized for his outstanding contributions to child welfare. He earned a Distinguished Humanitarian Award from the Angels for Humanity Organization for his involvement helping Haitian children with free dental services.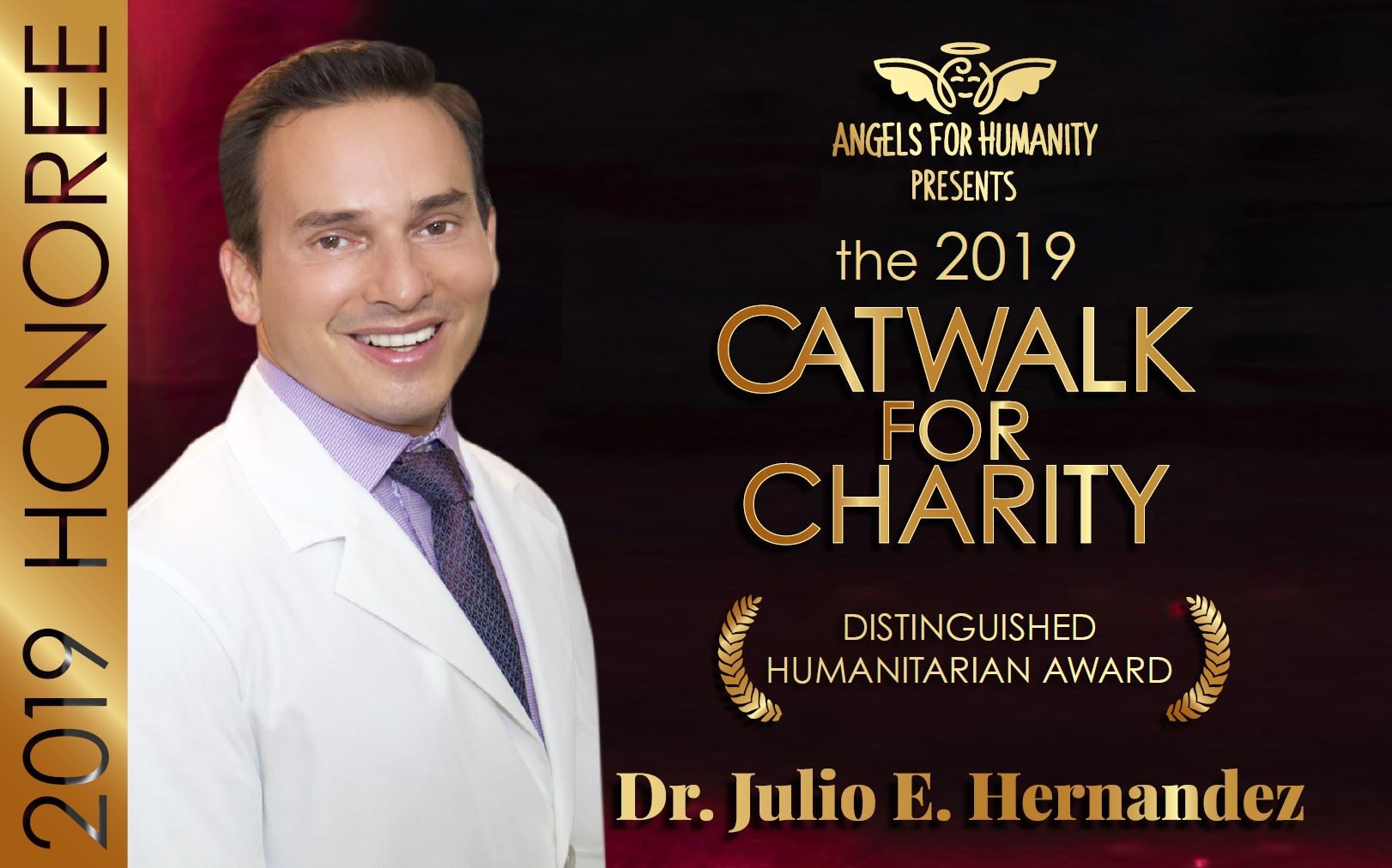 December 2018:
Dr. Julio took two separate trips to Haiti, where he joined the Renand Foundation and the Angels for Humanity Organization on their separate dental mission trips. While there, Dr. Hernandez and his team of 4 dentists and 3 hygienists provided free dental services, including everything from cleanings to extractions, to more than 300 children aged 5 to 15. He also provided supplies, including toothbrushes, toothpaste, and equipment he carried from Miami for his trip. For many in this area, it was the first time they had ever seen a dentist.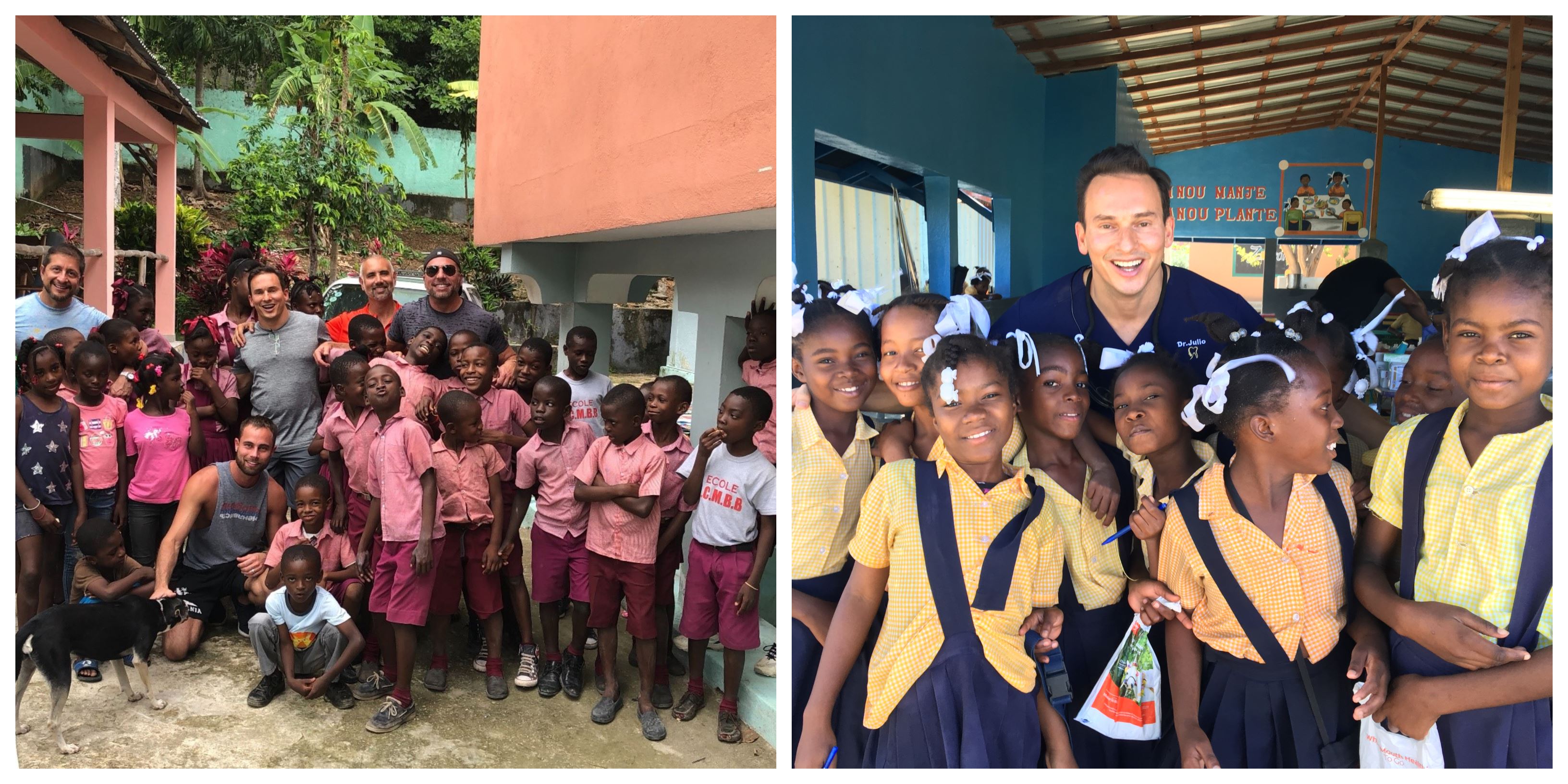 Do you have a local charity or organization who could benefit from the support of Dr. Julio E. Hernandez, DMD, and our team at Biscayne Dental & Facial Aesthetics? Contact us today to tell us about it by calling (305) 224-1138.