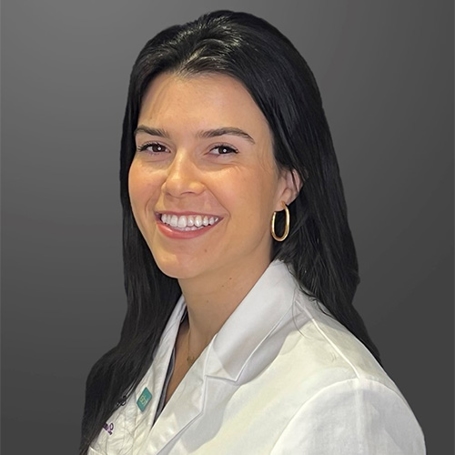 Sigal Dahan, DMD Dentist
Bio
Graduating at the top of her class at Nova Southeastern University, Dr. Sigal was well-prepared to excel in the field of dentistry. Her journey with our practice began when she worked alongside Dr. Julio as an assistant before pursuing dental school, leaving an indelible mark that led us to extend an invitation for her to join our office after graduation.
Beyond her academic achievements, Dr. Sigal's background is as diverse as her skill set. Born in Chile to a Chilean mother and Moroccan father, she grew up immersed in various cultures and languages. This upbringing nurtured her fluency in four languages: Spanish, English, French, and Hebrew.
Outside of her professional life, Dr. Sigal, along with her husband, cherishes the role of being parents to a beautiful baby boy. This loving family serves as a wellspring of motivation for her continued journey in dentistry. Her true passion lies in the art of transforming oral health into radiant smiles and helping patients rediscover their confidence.