Cosmetic Dentistry in Miami
Making Your Smile the Best It Can Be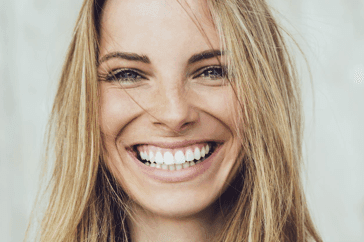 Your smile is often the first thing people notice about you. A brilliant smile does not just give you additional self-confidence and assurance, it brightens everything around you. Whether you have a chipped or missing tooth, discoloration or staining, gaps, or misaligned teeth, Biscayne Dental & Facial Aesthetics can give you the gorgeous smile you've always dreamed of.
Our cosmetic dentists in Miami utilize the latest technology and our extensive experience to provide clients with a wide range of services to repair your teeth's aesthetics as well as improve your overall oral health.
Schedule a Miami cosmetic dentistry consultation today by calling (305) 224-1138.
What is Cosmetic Dentistry?
Cosmetic dentistry is a type of specialized dentistry that focuses on improving the aesthetics and appearance of your smile. With the most advanced knowledge of dental practice with an eye for pure artistry, cosmetic dentistry offers you a genuine, joyful smile that is simultaneously healthy and beautiful.
Cosmetic Dental Services We Offer
Our Miami cosmetic dentistry services are designed to give you superb oral health in addition to aesthetics you can enjoy whenever you look in the mirror.
Dental Bridges
Have you ever found it difficult to chew food on account of missing a couple teeth? Or have you felt too embarrassed to show your smile in case anyone would notice the gap? The option of having a dental bridge, also called a "tooth bridge," could be an excellent choice. With three materials available, you can select the perfect bridge to close the gap and give you the smile you always desired. These materials include:
Solid and reliable gold
Fused metal porcelain
Ivory white ceramic
Learn More
Porcelain Veneers
A veneer is the most elegant, thin piece of material that lightly covers only the visible parts of your teeth. You can choose to have them made from resin or porcelain, which are made either right here in the office or within the dental laboratory. Making veneers requires high mastery and detailed labor to make the perfect shades and translucence of the layers that cover your teeth. These works of art are virtually impossible to distinguish from the real thing.
Learn More
Teeth Whitening
Some of us cannot live without our cup (or cups) of morning caffeine. Everyone also enjoys their share of wine, tea, and coffee, while other foodies enjoy strongly tinted and delicious flavored goodies, from succulent tangerines to a savory curry. Unfortunately, these can stain our teeth over time. Age, genetics, antibiotics, and tobacco can also discolor our teeth. Fortunately, our expert whitening services can brighten your teeth up in no time, incomparable to the long and usually futile attempts people make with over-the-top whitening products.
Learn More
Gummy Smile
Sometimes, people have too much gum tissue around their teeth. When this occurs, the uneven, excessive gum line can be difficult to keep clean, and lead your teeth to have more plaque. Your smile can also appear smaller, and the condition can even disrupt normal talking and chewing habits. Fortunately, laser gum surgery, also called gingivectomy, can be utilized to carefully shape the healthy gum tissues which are surrounding your teeth. The process is safe and rapid to perform.
Learn More
Tooth Bonding
If you have been suffering from a chipped or cracked tooth, this is a great option for you. Tooth bonding is an excellent procedure that allows these little deviations to be repaired, whether the chip or crack has happened naturally or from a traumatic event. The bonding not only restores the shape of the tooth, but the careful resin shading selection perfectly matches a tooth's color.
Learn More
Call Biscayne Dental & Facial Aesthetics at (305) 224-1138 to learn more about our wide range of cosmetic dentistry procedures, to personalize our care for your individual needs.
Cosmetic Dentistry FAQs
Can anyone undergo cosmetic dentistry treatments?
If you have healthy teeth and gums you can undergo cosmetic dentistry procedures. However, if you have cavities or gum disease you'll need to get those treated first. Thankfully, Biscayne Dental & Facial Aesthetics offers general dentistry services as well as cosmetic, so we can comprehensively treat all your oral health needs.
Is cosmetic dentistry covered by insurance?
Unfortunately, cosmetic dentistry is often not covered by insurance companies because it is not considered a necessary health treatment. At Biscayne Dental & Facial Aesthetics, we will do everything in our power to help make your cosmetic dentistry treatments affordable. On top of working with your insurance company, we also offer different financing options so that nothing will stop you from getting the smile of your dreams.
What is the recovery time for cosmetic dentistry treatments?
The recovery period varies depending on the treatment you received, but typically one day to a few days is necessary. Our Miami cosmetic dentists can provide you with more information about what to expect from your procedure during your consultation.
Call us today at (305) 224-1138 or contact us online for any questions regarding our Miami cosmetic dentistry services.
Meet The Team
Biscayne Dental & Facial Aesthetics
Julio Hernandez, DMD

Founder, Dentist, Facial Aesthetic Expert

Celebrated as the grand architect behind some of South Florida's most brilliant smiles and beautiful faces, Dr. Julio E. ...

Cesar Hernandez, DDS

Dentist

Dr. Cesar Hernandez comes from a long line of dentists. His grandfather, father, uncle, sister, and wife are all dentists. ...

Jose Porras, DDS

Periodontal Surgery & Implantology, Dentist

Dr. Rafael Porras was born and raised in San Jose Costa Rica. He is a graduate from the Dental School at the University of ...

Abeer Altarsha, RDH

Dental Hygienist

Abeer has been working in the dental industry for about 19 years. Born and raised in Damascus, Syria where she also attended ...
State of the Art Technology
Focused on Helping You Receive a Better Experience
We utilize low-radiation dental x-rays, oral cancer screenings, and a 3-D digital impression system. These systems allow us to provide you with a better diagnosis, and more insightful solutions all while keeping you comfortable. No expense is spared in making sure we provide you with the best possible level of dental care.
Professional & Charitable Affiliations
The American Dental Association

The International Association of Orthodontics

American Academy of Cosmetic Dentistry

International Congress of Oral Implantologists

Miami Beach Dental Society

Angels for Humanity

American Academy of Facial Aesthetics

Internal Academy of Facial Aesthetics
Established & Effective
Procedures to Help You Feel Better
Proven Track Record

More than 20 years of professional experience

Trusted & Effective

Highly decorated and esteemed professionals

Recognized By The Press

As a leading authority in cosmetic dentistry

Comprehensive Services

Comprehensive dental services are offered at our office