How We Give Back
It's our mission at Biscayne Dental & Facial Aesthetics to help our local community by going above and beyond and help our patients smile with confidence. Our founding dentist, Dr. Julio E. Hernandez, DMD, also lends a skilled hand to those in need. Dr. Julio has been recognized for his profound impact on the lives of others, especially in helping impoverished children.
How Dr. Julio Gives Back
September 2019:
The idea of a Free Dental Day started a few months ago where I was looking to do something through my office to give back to the community. I pitched my idea to Big Brothers and Big Sisters. I wanted to offer kids free cleanings and identify 1 or 2 kids with the greatest need for braces and gift them a free orthodontic treatment. Of course, they LOVED the idea.
On Friday, August 16, we hosted a dental day with children from the big brothers, big sisters' program. I put together my entire team and recruited 3 additional volunteer hygienists to help that day. We also received generous donations of dental products from Ultradent and Henry Schein. There were hundreds of dollars' worth of dental supplies donated from these companies that allowed us to help treat all the kids we saw.
We gave these kids ages 5-12, free dental cleanings, fluoride treatments and sealants. The kids were amazing and cooperative, and the parents were all very grateful for the treatment they received. Every child left that day with a gift bag with toothbrush and toothpaste and the volunteer hygienists showed them how to brush properly. There were 2 lucky winners from all the kids we saw. I identified the 2 kids with the most need and gifted them a free orthodontic treatment. The mothers of these 2 children were elated when they realized that their children would receive a smile to last a lifetime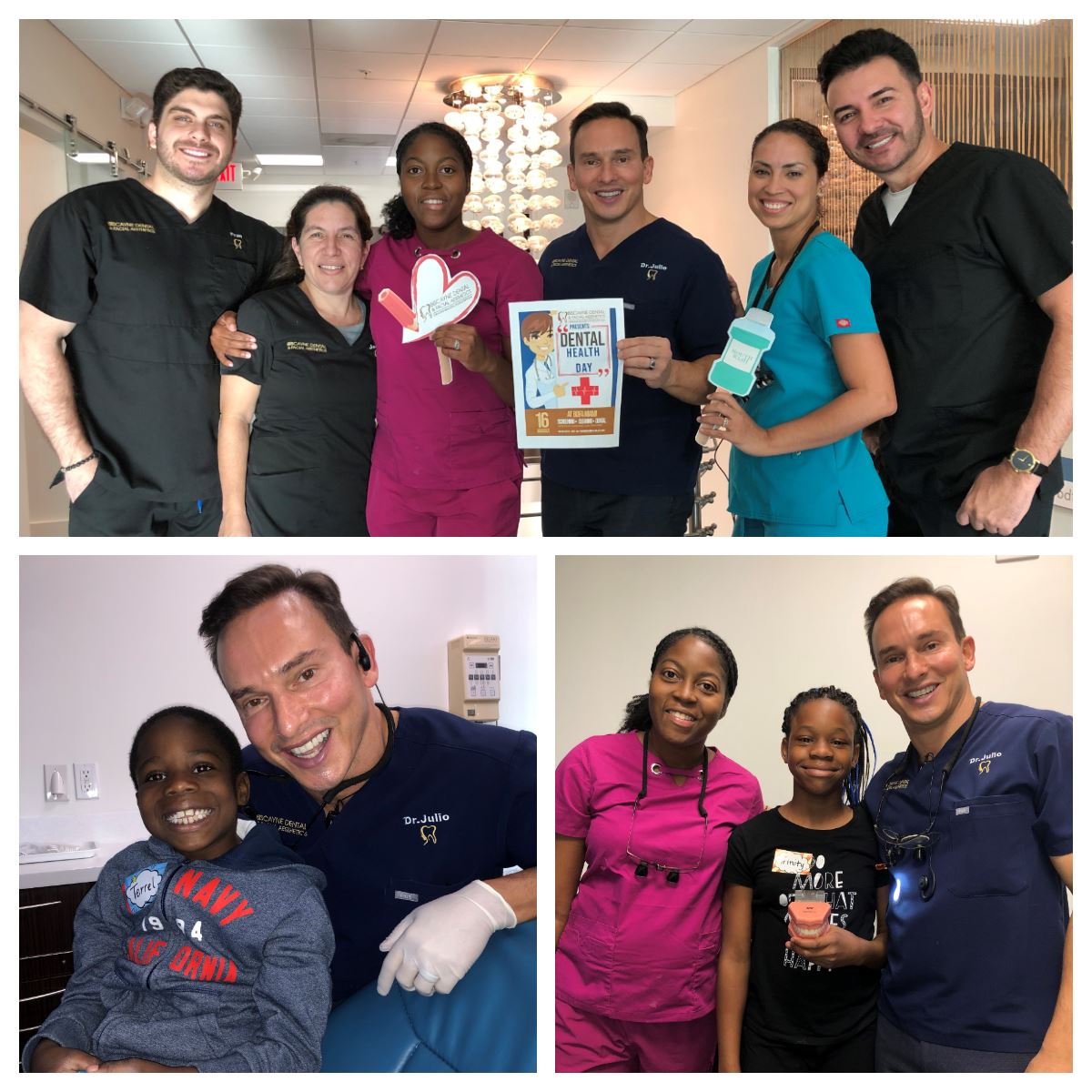 Dr. Julio has been recognized for his outstanding contributions to child welfare. He earned a Distinguished Humanitarian Award from the Angels for Humanity Organization for his involvement helping Haitian children with free dental services.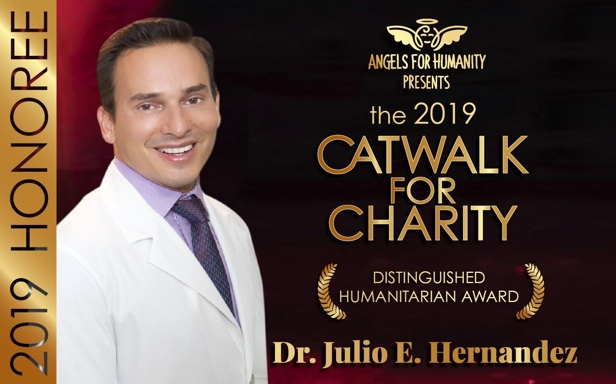 December 2018:
Dr. Julio took two separate trips to Haiti, where he joined the Renand Foundation and the Angels for Humanity Organization on their separate dental mission trips. While there, Dr. Hernandez and his team of 4 dentists and 3 hygienists provided free dental services, including everything from cleanings to extractions, to more than 300 children aged 5 to 15. He also provided supplies, including toothbrushes, toothpaste, and equipment he carried from Miami for his trip. For many in this area, it was the first time they had ever seen a dentist.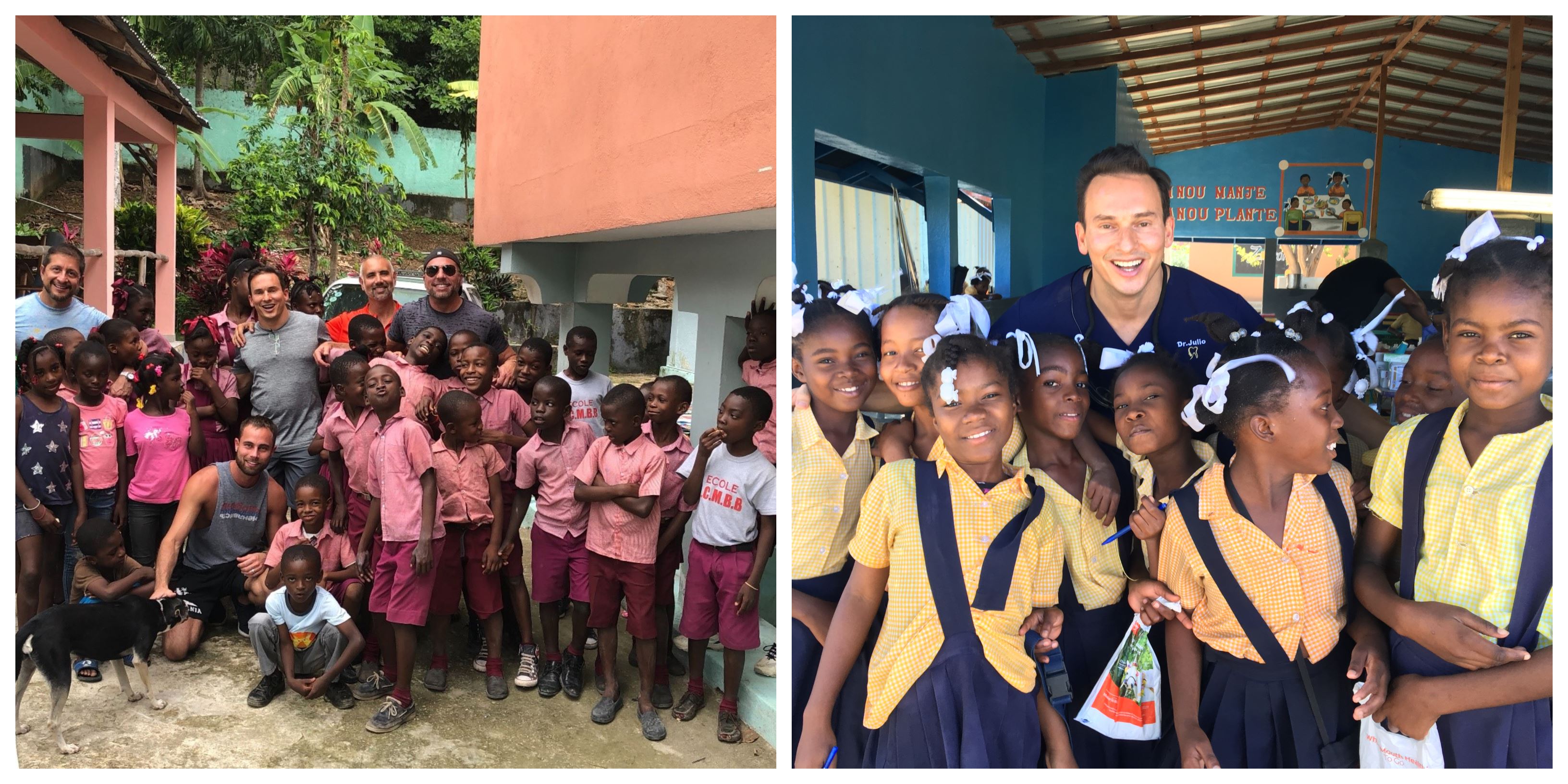 Do you have a local charity or organization who could benefit from the support of Dr. Julio E. Hernandez, DMD, and our team at Biscayne Dental & Facial Aesthetics? Contact us today to tell us about it by calling (305) 224-1138.